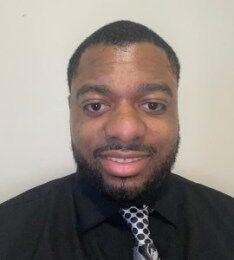 Donte Hardy, MS, LPC
Psychotherapist
Hello, my name is Donte Hardy. I received my masters from Wright State University in 2021. I have experience with a multitude of items such as relationship issues, Men's Issues, LGBTQIA+, depression, anxiety, and kink. I specialize in Trauma, ADHD, Bipolar Disorder, Couples Counseling, PTSD, and much more. I am also well versed in running therapy groups and have run highly successful groups in the past. I am a strong advocate for my clients and the mental health field at large.

In addition to the standard CBT (Cognitive Behavioral Therapy) and DBT (Dialectal Behavior Therapy) styles of therapy, I am a big proponent of and employ Reality Therapy and ACT (Acceptance and Commitment Therapy). I believe in meeting my clients where they are and I believe empathy and active listening are critical points a great clinician should have, and I also believe great clinicians employ these qualities among many others to meet the client where they are for a successful road in the therapeutic journey.

In these turbulent times, it is imperative that there are clinicians that can adapt to all aspects of a client's world, even when changes are abrupt. If you're looking for a clinician who is adaptable to our society's current climate, look no further. I look forward to working with people of all walks of life, providing a confidential and
calming environment where my clients can work on their goals. If you're looking for someone to talk to in these trying times, look no further.