I must say, it is pretty hard being an Ohio resident right now. In fact, it is hard to live peacefully just about anywhere across the nation since the pandemic arose. With over 135,000 COVID-19 deaths in the United States alone as of July 17th, (590,000 worldwide), it is a scary reality that any one of us could be next. And just when we thought the worst of it was over, the stats rose again, especially here in Ohio. In fact, in just the last two weeks alone, there have been 9,779 new cases, which is a 73% jump from the two weeks prior.
Now, when looking at these stats and seeing all these new cases, it can be hard to manage the underlying fear and anxiety you may be feeling during this uncertain time. First off, it is completely normal to be nervous and be cautious for your safety. However, if you find that your emotions are starting to affect your daily routine or that you cannot think or focus on anything else except the adversity around you, then it is time you prioritize yourself. To give you some guidance on managing your anxiety and fear right at home, here are some valuable coping skills that will both ground you and help you get through this time period with a much better mindset.
Ideal Coping Skills to Adopt
· Deep Breathing Exercises: Breathing is well known to substantially lower stress levels and can take that unnecessary pressure off in just a couple of easy moves. Sit or lay down, close your eyes, breathe in slowly, wait about 3-5 seconds, and breath back out slowly. Do this for about 5 to 10 minutes and imagine you are in a relaxing place while doing so.
· Meditation: Meditation is undoubtedly something that can ease and clear your mind and leave you feeling like an entirely new person who can take on the day. This will help you grow as a person and can really allow you to dive deep inside yourself to understand what you want in life, what your goals are, and help you discover the right choices to get there. Just 10 minutes (or more if you wish) a day in a nice quiet space can work wonders.
· Stretch/Yoga: When you are stressed or fearful, chances are your muscles are tense. Because of this, take some time each day to loosen them up to feel refreshed. You can do this by stretching when you feel anxious thoughts surfacing or making it a habit to practice yoga, which can coincide with deep breathing.
· Physical Exercise: Exercise is not only a healthy thing to do regardless, but it is also one of the best ways to relax your mind and body and improve your mood. Though you may be nervous about going outside with COVID-19, there are still ways you can get in a good workout without having to go to the gym. There are many home workouts you can try, from moderate to intense, or just a brisk walk each day while social distancing can help you reach your fitness goals and a better state of mind.
· Eat Well: Did you know that some foods are not just bad for you, they can actually increase stress? I get it; during quarantine, you may have become relaxed when it comes to what you eat. But never underestimate the power nutrition has on your mind and body. When you eat a well-balanced diet filled with veggies, fruits, whole grains, and lean protein, you will feel better as a whole and will be able to have much more control over your moods.
· Bond with Nature: Get out into the woods away from others and really bond with nature. Being surrounded by birds, trees, and connecting with the earth while disconnecting from the hustle and bustle of everyday life is an integral part of improving your health. This will inevitably give you a soothing feeling and help you if you are under a lot of stress.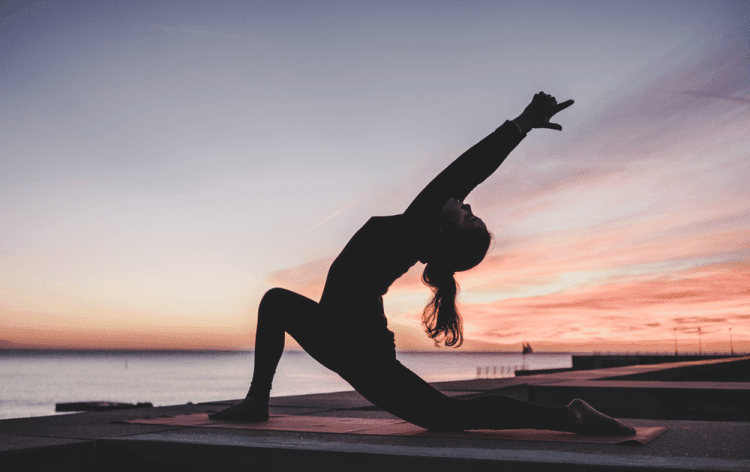 Conclusion
Never forget, you cannot always control everything around you, but you can control how you react. Though COVID-19 is a real, and quite dangerous reality right now, you do not have to let the negativity and fear associated with it harm your wellbeing. Anyone can become infected with COVID-19, and yes, taking the necessary CDC measures can reduce your risk, but never forget about your mental health as well. Practice self-care and use healthy coping methods, such as mentioned above, to give yourself the ideal quality of life you deserve during and after this pandemic is finally over.
As a final note, if you feel like managing your fear, anxiety, or even depression is getting out of control on your own despite your best efforts, please do not hesitate to contact us for support. Your mental health is vitally important, and leveraging the resources around you can really help you get back to a positive mindset in conjunction with healthy coping mechanisms.